Happy New Year, from everyone at Tatton Park!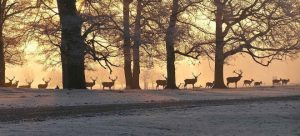 Looking to start your year on the right foot? We've got 1000 acres of Parkland, 50 acres of Gardens and a recently renovated Farm to explore.
Take in the scenery and get those steps in on our Field to Fork trail in the Parkland and wind down along the peaceful paths through the Pinetum in the Gardens (home to over 150 specimens of trees from around the world). Find out where your food comes from at the Farm, explore the historic three- storey Mill and meet Aunt Mary making butter in the Caretakers Cottage!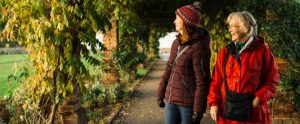 Want to keep that feel-good feeling going throughout the year? We've got a packed calendar of events to choose from;
• Little Red Hen makes a Pizza, 25 Jan – Join us on the Farm for our interactive session, which teaches children the origin of ingredients for pizza from Field to Fork.
• Creative Writing 'Short Days, Early Dark', 12 Feb – A special opportunity to gain creative writing inspiration and guidance from successful playwright and former Cheshire poet laureate, Joy Winkler.
• Deer Feed and Trailer Rides, 19 & 20 Feb – Take a trailer ride with Tatton Park's Rangers to watch the daily deer feed!
• Happy Kids Yoga (pre-school), multiple dates – A fantastic introduction to yoga for little ones, in Tatton Park's Gardens.
• Lambing Week at the Farm, 6 – 14 April – Will you be lucky enough to see our lambs being born?
• Dogfest, 15-16 June – A new event for Tatton Park, the ultimate summer festival for Dogs!
• RHS Flower Show Tatton Park, 17 – 21 July – the gardening highlight of the year.
And many many more – for full information on all of Tatton Park's events, visit www.tattonpark.org.uk/events