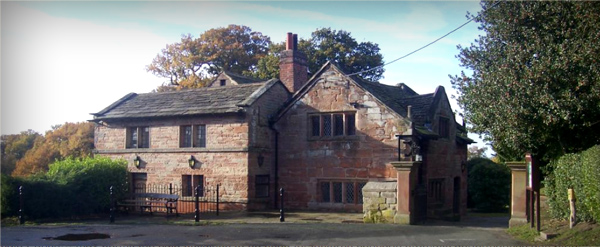 Built in 1628 and situated in the grounds of St. Mary's Church, this attractive, old building was originally a free school serving boys of the Parish. At that time it comprised a school room at ground level (now a kitchen), and a room for accommodation for the school master, reached by climbing the outside stone steps, above. The original elements of the building continue under ownership of the Church.
Extensions were made to the original building, in order to expand the capacity of the school, including the addition of a large room built by Rev. Edward Stanley in 1817. The additions to the school were passed to the Parish Council in 1908 by the 4th Lord Stanley of Alderley, for the benefit and use of the Parish.
The Deed of Gift of the Rooms of the Hall and the land they are situated on explains the intended use of the room "a Parish room and for meetings and for any purpose connected with Parish Business or with the Powers and duties of the Parish Council or Parish Meeting of Nether Alderley……….that the Council may permit the use of the said buildings…having in view the moral and social or intellectual wants of the inhabitants of the said Parish… may permit the said buildings to be used for lectures concerts dramatic performances and other public or private entertainments and for meetings classes and other assemblies connected with parliamentary or municipal or other elections or with religious philanthropic or other societies…"
A copy of the full deed can be viewed by contacting the Clerk to the Parish Council.
The Parish Hall has Grade 11* listed status. It continues to be owned in part by the Church and in part by the Parish Council.

Further information about the Hall, including historical and current photographs, can be found on the St. Mary's, Alderley Heritage website: http://www.stmarysalderley.com/
A Parish Hall Joint Management Committee is now responsible for the day to day management of the Hall, with representatives from both the Church and Parish Council as members of the Committee. The Hall currently incorporates a beautiful, well equipped oak kitchen, a wooden panelled main hall and toilet facilities. It is used by local residents and organisations for a wide range of purposes.
Hire of the hall for events and parties can be arranged by contacting David Fairbotham by telephone: 07951 888896 or by e-mail: bookings.naparishhall@gmail.com. Any enquiries connected with the  use or booking of the Hall should be directed to David.