Volunteers are urging people to support our local hospice and make every tree count this Christmas.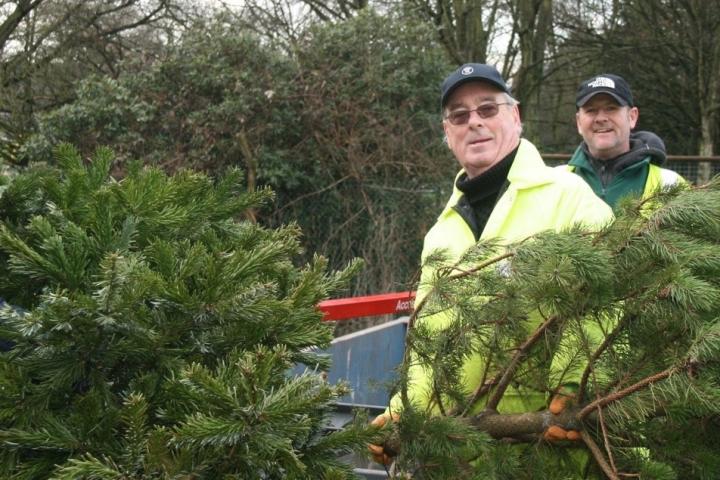 The 18th annual Christmas Tree Collection will take place on the weekend of Saturday 13th and Sunday 14th January when an army of volunteers will be collecting your pre-booked trees.
In January 2017, the Christmas Tree Collection raised over £114,000 to help East Cheshire Hospice meet its fundraising need for £7,500 per day to cover running costs. This broke the previous record of £102,000.
Over 7000 individual collections were made using 40 vehicles. The collection was staffed by more than 300 volunteers and resulted in over 72 tonnes of trees being recycled.
The East Cheshire Hospice Christmas Tree Collection, which was awarded a Queen's Award for Voluntary Service last year, is believed to be the world's largest, volunteer led, Christmas Tree Collection and Recycling Scheme. Since 2001 nearly £800,000 has been donated to East Cheshire Hospice by supporters of the Christmas Tree Collection.
Richard Raymond, one of the organisers, said "The East Cheshire Hospice Christmas Tree Collection is a simple idea which works on the principle of save all that mess in your car by having your Christmas tree collected in return for a small donation. You book in, the volunteers will collect and recycle your old tree and collect your donation to the Hospice – no mess and no worries!"
New for this year, you can now donate
online
when registering your tree, which organisers say is a big help for their administration.
However, if you wish to place your donation on the tree, as in previous years, this is still possible. Register
here
to leave your donation on the tree.
If you're not having a real tree this year but wish to support the collection in this the Hospice's 30th anniversary year, click
here
.
The closing date for collection requests is midnight on Wednesday 10th January.
There is no minimum donation but volunteers request that you please give generously to support the Hospice, its patients and their families.