We are raising funds to help to refurbish and improve the Nether Alderley Village Hall. An historic beautiful building in a perfect setting and much used and loved by the community needs repair & improvement. Can you help us to achieve this?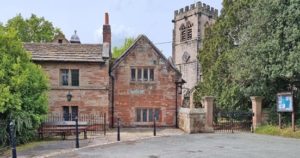 At the heart of our Village is our Village Hall, built in 1628 and extended in 1817 it is used by many people for community activities that bring local people together. Our records show that the usage over a year is circa 6000 people.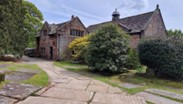 The building requires extensive repair and updating to better meet current needs and to properly facilitate disability access. This work will involve a new entrance, new toilets and harmonising floor levels, all sympathetically undertaken in this historic building. We also will be transforming its heating system and lighting to make them energy efficient and do our bit to help to reduce climate change. Our aim is to ensure the building is a warm and welcoming space for our community. The Plans for this work are on our website. Click this link to see our refurbishment plans.
Nether Alderley Parish Council has raised significant funds amounting to £370,000 towards this renovation which is no mean feat for a relatively small council, albeit one with a big heart one with great support from the local community. However, there is still a current shortfall of £300,000.
We have a grant bid which may reduce that shortfall to £250,000 and may be engaging with a company to help us to source other funding. Our fallback position would be a fixed rate loan from the Public Works Loans Board, but we wish to minimise the amount we would need to borrow.
We have no choice; we are custodians of this charming historic building for generations to come. As Parish Clerk I have shivered in it on cold evenings, tripped regularly at the three different ground floor levels but its charm has certainly got me hooked and with your help we can give it the future it deserves.
We have had some very kind donations ranging from £10 to £1000 from people who have used this facility. Any contribution you can make to this new funding appeal will help us to carry out this work and make this building a warm and welcoming space and accessible to all.
We are using the trusted Just Giving Initiative to help us to raise these funds,
Click on this link: to access the Just Giving Page.
OR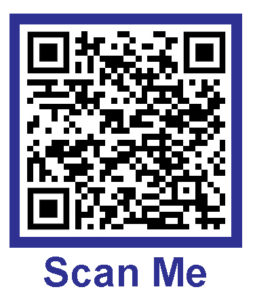 you can use your smart phone to scan the QR code to the right. This will also take you to the just giving page.
Thank You